About Us
"

With passionate delivery, Joselyn and Don wrap rich pleasing vocals and just enough instrumental accompaniment around compelling lyrics that range from reflective to socially relevant to playful. This is music for the ears and the heart, but also the mind and soul."
— Taran Schindler, Grand Annex Music Hall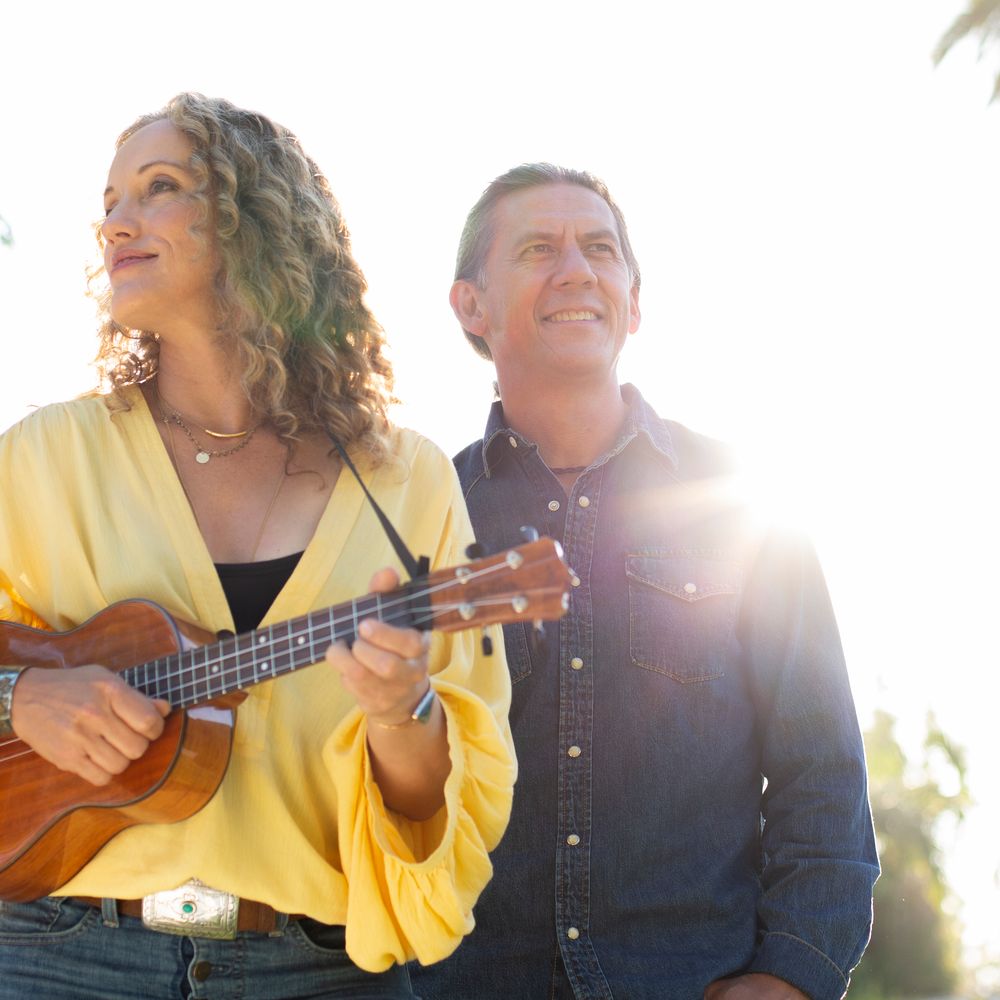 Modern Folk
Joselyn Wilkinson and Don Barrozo, both Montana natives, met while jamming in the Venice arts community of Los Angeles and soon learned they were soulmates. After years performing in separate projects and raising a family, they found a new musical identity working together.
Joselyn & Don explore the crossroads of modern folk and soul through evocative songs planted in American roots. Their debut album "Soar," released in late 2020, takes the listener on an emotional journey through innocence lost to wisdom, and dreams deferred for something better. Joselyn's soulful voice recalls both Laura Nyro's soaring tones and Emmylou Harris' country folk, while Don's guitars play duet partner, at turns embodying outlaw twang, plaintive blues, and muscular rock. "Soar" was added to over 100 independent radio stations and received stellar reviews. New music will be released this year, deepening the duo's roots-focused sound with a wider palette, while diving into themes of past and possibilities.
Joselyn is the founder of women's global fusion band, ADAAWE, a festival favorite, who has toured the U.S. numerous times. She previously released two albums of original music. Don, a multi-instrumentalist, composer and producer, also serves as film editor for long-running animated series, "The Simpsons." 
Joselyn & Don's live arrangements feature fingerpicked guitar, tenor ukulele and percussion, allowing Joselyn's voice to shine through with strength and vulnerability. They connect with audiences with their warm and engaging show and have opened for artists including Willie Watson and the Living Sisters. During the pandemic, they live-streamed shows from their home Garden Studio, building community and supporting social and environmental efforts close to their hearts.
photography by @gallodp
"

Rooted in Americana, the album takes the listener on a roller coaster of emotions and imagery."
— Nicole Marchesi, The Women of Country
Photos
Photography by Taso Papadakis - @gallodp - Spencer Wilkinson